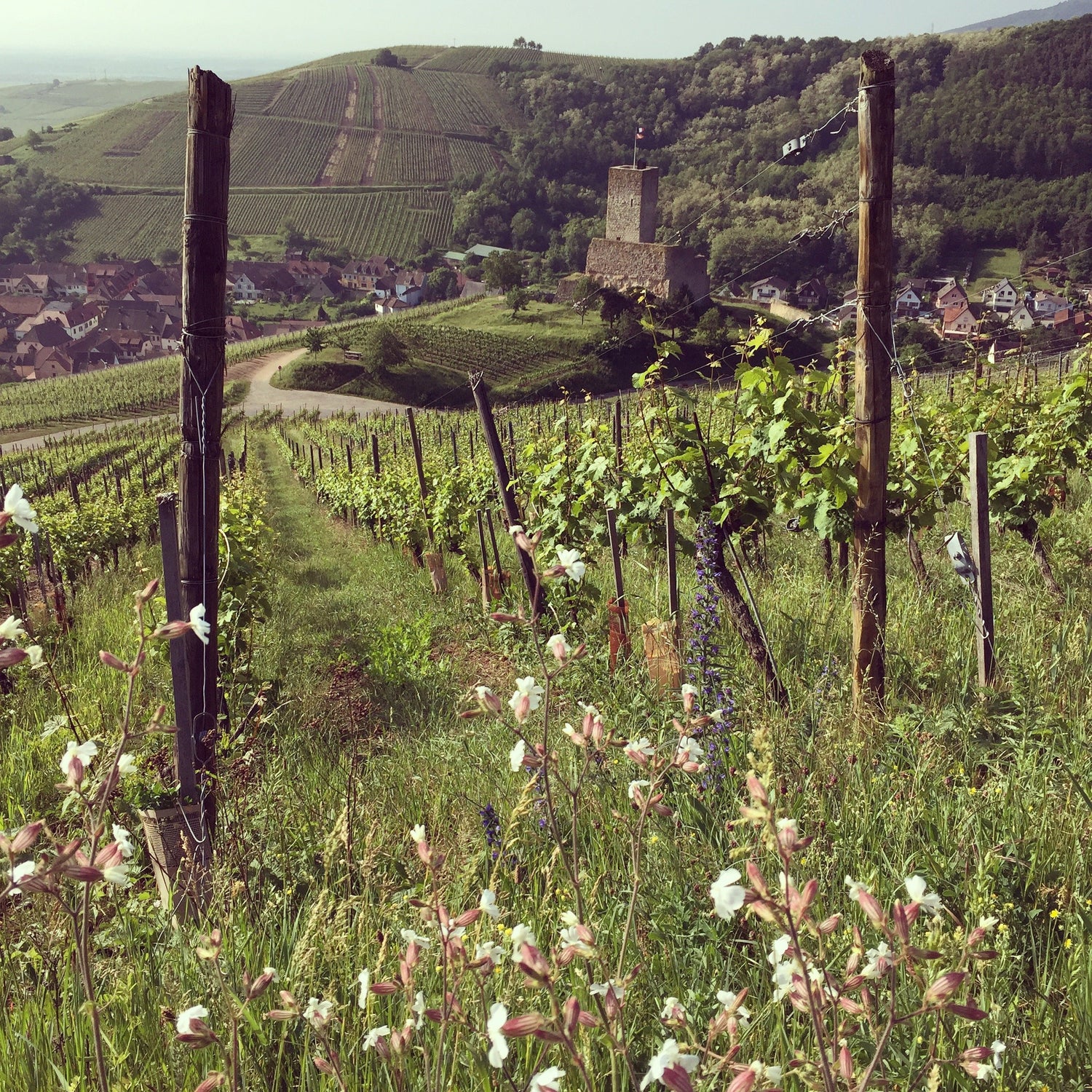 Domain geschickt
The familial estate is located in Ammerschwihr (Haut-Rhin) and has been in biodynamic viticulture since 1998. For the last ten years, they, Aurélie Fayolle and Arnaud Geschickt, have been in charge of it.

They have a great team surrounding and helping them, who understand their approach and know their vines well. Every day, each of them brings his or her own energy and insight, feeding their perspective.

Of course, there is also Leo-Paul, and Iris, their mare.
Geschickt wines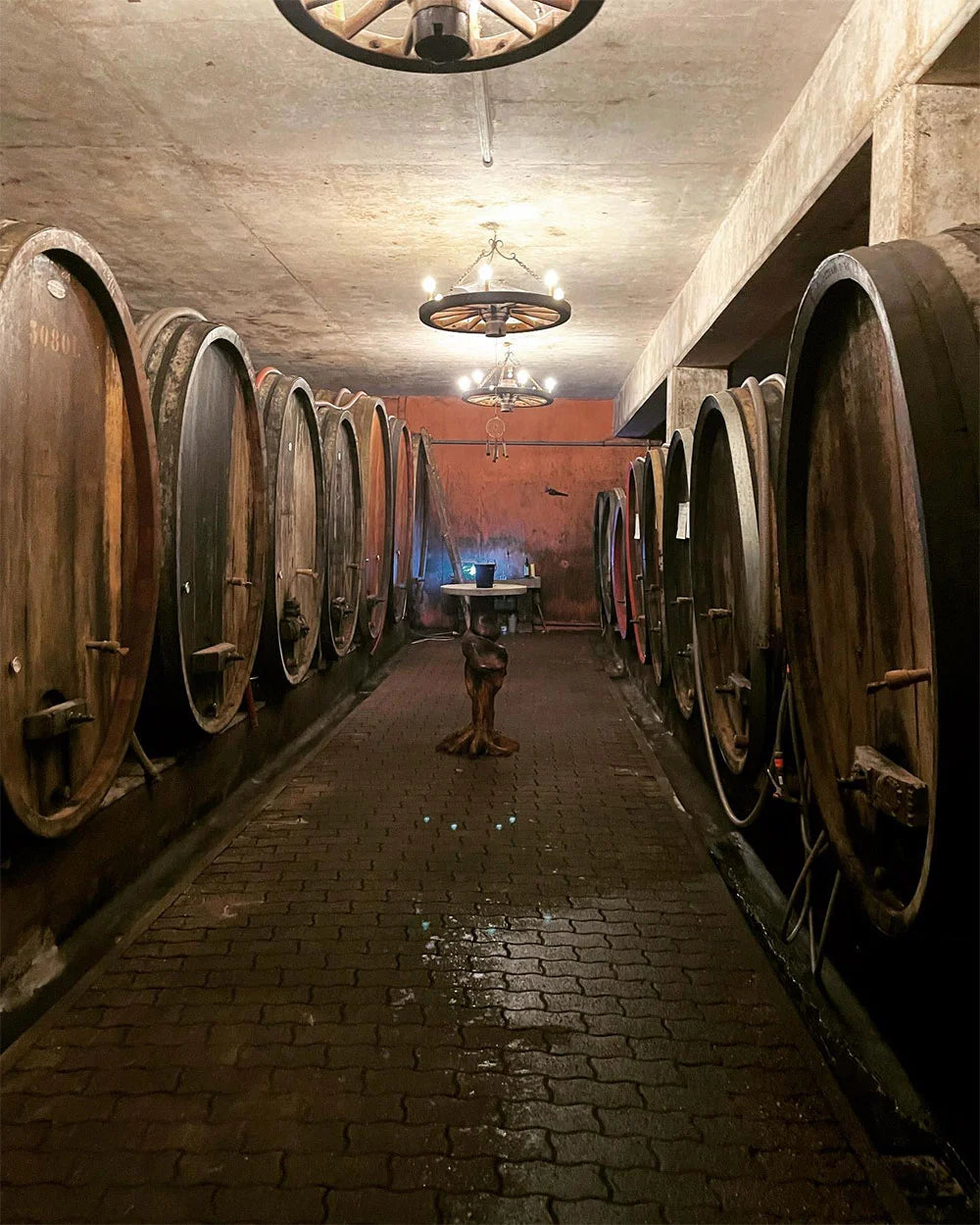 Pierre Frick
The Pierre Frick Estate has had close ties with the wine area for twelve generations, and looks after 12 hectares (30 acres) of vineyards today. In order to accomplish the different tasks, six persons work full time. Our vineyards make up a sort of patchwork with a dozen calcareous dominated local soils over 15 km span. The Bergweingarten, Bihl, Rot Murlé, Strangenberg each reveal distinctive soil tastes. The Steinert, Vorbourg and Eichberg Grands Crus are our most famous soils.
They have practiced organic farming in our vineyards since 1970 and bio-dynamic farming since 1981. By applying bio-dynamic preparations, the earth's, the plants' receptivity develops, with regard to their environment : soil, climate, solar and lunar rythms, etc. Grapes are picked and selected by hand. The juice is fermented using only indigenous yeasts. Because there is no added sugar (chaptalisation), no correction to acidity levels, no physical treatment, each cuvee is a faithful and balanced reflection of the vineyard site, the vintage and the treatment of the vines during the year. Firs sulfur free wines in 1999.
Today 90 % of the wines are bottled sulfur free. We do not "make" the wines, rather we allow them to develop their own lively, healthy and authentic character.
Frick wines